PLUM, a whopper to write and entertain.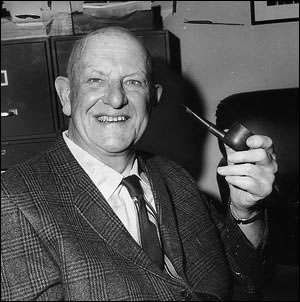 Pelham Grenville Wodehouse was born on October 15, 1881, in Guildford, Surrey.
"Plum" that P.G. Wodehouse soon became known as, died on February 14, 1975, in Southampton, Long Iceland, N.Y.-with an unfinished novel, Sunset at Blandings, in the typewriter.
Plum went to good schools, however, however the family's economy is not enough for pricy Eton. He followed his brother Armine to Dulwich College (in the vicinity of Greenwich), and there he started writing alongside studies with classical overtones and a pastime of boxing, cricket and rugby.
"Six years of never ending joy", was his summary of college time.
After college, he was offered a trainee job at a bank, The Hong Kong and Shanghai Bank in London. Wodehouse held out in the banking world less than two years; the proceeds, however, was a host of amusing experiences, which reappeared in his early production.
During his many travels to the United States his paths were crossed by Mrs. Ethel Wayman, English and a widow with a daughter, Leonora. It was a long and happy marriage. The interwar period became Wodehouses most successful and financially rewarding periods. Wodehouse was one of many writers who were lured to Hollywood with big fees. His performance in Hollywood did not amount to many script lines but he liked the climate. Plum, however, learned a lot during the six months (1930-1931) he and the family lived in California. And most of all, he got a lot of suggestions from Hollywood's amazing world for free.
For more than two decades (ca1914-1934) Wodehouse worked with theatre.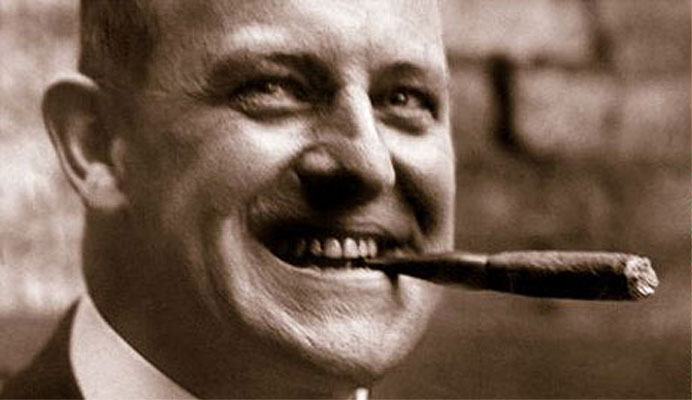 Wodehouse did not care to travel, exepting all the times he went over "pond". He lived first in England, some time in France, but most of his life in the States, especially in Remsenburg on Long Island. Between 1935-1940 the family lived in his villa in Le Touquet on the channel coast. Where they were surprised by the Germans and he became a prisoner of war. From its captivity in Berlin he held a few radio talks that prompted a very negative reaction in England. He never returned to England after this. He remained in France until 1947. In the mid-1950s he settled on Long Island, N.Y.
Wodehouse was official redressed, he was knighted in the New Year Honours List of Queen Elisabeth II, 1975; He became Knight Commander of the British Empire, and he died on Long Iceland Hospital of a heart attack just six weeks later, 93 years old.