Bertram Wilberforce Wooster is an exuberant Joie de vivre. He is financially independent and does not need to work for a living. Therefore he can devote himself to what amuses him. It is no coincidence that the club he belongs to is called "Drones".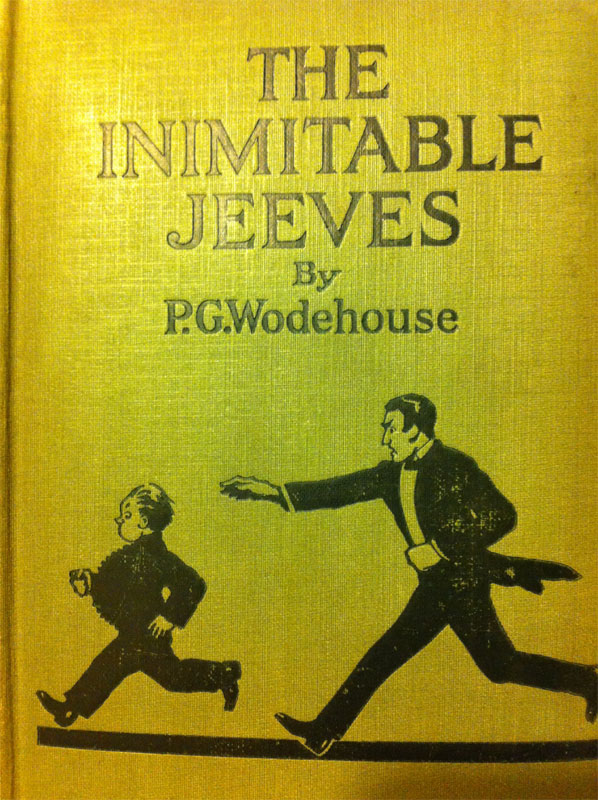 As a young and moderately talented man with more money than reason he put himself continuously in difficult situations, from which he is saved by his valet (gentleman's personal gentleman) Reginald Jeeves.

Many of the stories revolve around Berties complex love life. He is constantly engaged with women on the top ten list in terms of appearance, but has serious character flaws, identified by the by, for example. Madeline Bassets sentimentality ("the stars are God's daisies"), Florence Crayes paternalism, Roberta Wickhams uninhibited zest for life and so on. Bertie is saved from all these muddled situations by his lucky star and with the advice of Jeeves.

Two of Berties aunts have recurring roles through the stories. Aunt Agatha – the crazy aunt chewing broken glass and is rumored to be transformed into a werewolf at full moon – forces Bertie to obey her wishes by sheer willpower. Aunt Dahlia – the good aunt who indulges in fox hunting – forces Bertie to carry out multiple criminal acts through extortion.

Jeeves and Wooster has been portrayed in a series of 24 TV shows with Stephen Fry and Hugh Laurie in the title roles. The episodes have been broadcasted in 2007 on Swedish television (Channel 9) but are also available to buy in the English version.