Psmith
The letter P is silent (as in Psalm). Psmith is the only one of the Wodehouses characters, which he claims is based on a real live person: Rupert D´Oyly Carte. Psmith received an expensive education before his father lose all his money and young Rupert was forced to learn to stand on its own feet in life – which he does with startling eccentricity.
Mulliner
Mr Mulliner is sitting at the bar at the Angler's Rest and delights regulars with his familie's adventures. Mr Mulliner's family include chemists, clerks, Hollywood's yes-men, artists and a wide range of other personalities, most of which fall in love at first sight and must overcome terrible obstacles to win their love interests.
The Eldest Member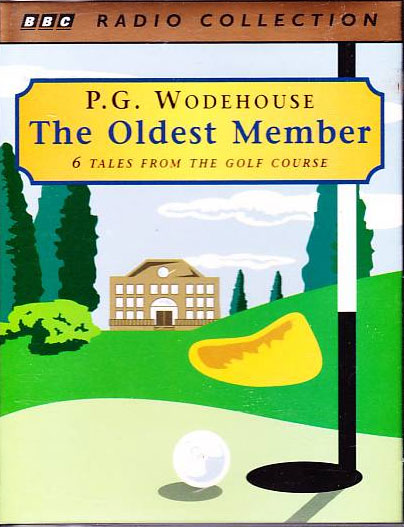 Wodehouse was a devoted (though not outstanding) golfer. He wrote many short stories that deal with the game of golf and that are normally told by "The Elder Member" (actually the club's worst bore).
Uncle Fred
The Earl of Ickenham usually live quietly in the countryside under the watchful eye belonging to his American wife, Jane. However, when she is elsewhere, he will go to London and unleash a long stored chaos — usually to his nephew Pongo's despair!
Ukridge
Ukridge is similar to Bertie Wooster, but without Jeeves and without money. He gets by on small loans from his friends and he is constantly looking for projects to provide him with the capital. Ukridge has an aunt who occasionally supports him, but sooner or later, the projects collaps and Ukridge is referred to once again seek the assistance of his friends, such as Corky, who is the narrator of Ukridges stories.