To make a regional collaboration easier, we in the Gothenburg region created a "Chapter".
The Goats
in Västra Götaland/Bohuslän
Our catchment area is about Västra Götaland and Bohuslän and in our chapter we meet at least twice a year; the first weekend in March and the first weekend in September.
In the winter we meet indoors in a suitable location and in the summer, we try to make an outing somewhere.
Our ambition is to have close contact with other chapters and to keep the Board informed of what is happening on the West Coast.
We meet in the light hearted Wodehouse spirit, spending time together in good company deepening our Plum knowledge in a fun and useful way.
Goats Address
Jenny Gustafsson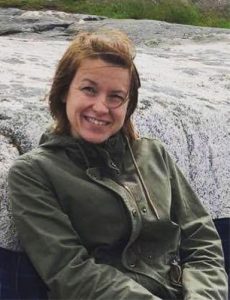 Stavhopparegatan 4a
416 59 Göteborg
Tel. 46 704-19 90 75
.

Operations in Mälardalen
"We would like to encourage more chapters!
There have been several attempts to have the chapter's operations in Mälardalen and Stockholm area. Interested in this? Contact Chair so, he links up with the active Wodehousianer in the neighborhood!